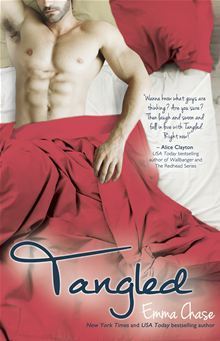 Blurb from Goodread
Drew Evans is a winner. Handsome and arrogant, he makes multimillion dollar business deals and seduces New York's most beautiful women with just a smile. He has loyal friends and an indulgent family. So why has he been shuttered in his apartment for seven days, miserable and depressed?
He'll tell you he has the flu.
But we all know that's not really true.
Katherine Brooks is brilliant, beautiful and ambitious. She refuses to let anything – or anyone – derail her path to success. When Kate is hired as the new associate at Drew's father's investment banking firm, every aspect of the dashing playboy's life is thrown into a tailspin. The professional competition she brings is unnerving, his attraction to her is distracting, his failure to entice her into his bed is exasperating.
Then, just when Drew is on the cusp of having everything he wants, his overblown confidence threatens to ruin it all. Will he be able untangle his feelings of lust and tenderness, frustration and fulfillment? Will he rise to the most important challenge of his life?
Can Drew Evans win at love?
Tangled is not your mother's romance novel. It is an outrageous, passionate, witty narrative about a man who knows a lot about women…just not as much as he thinks he knows. As he tells his story, Drew learns the one thing he never wanted in life, is the only thing he can't live without.
Kindle Edition, 254 pages
Published August 2nd 2013 by Gallery Books (first published May 20th 2013)
language edition: English
series: Tangled
genre: Contemporary, Romance, Adult
My Thoughts
This is the case where once again I'm in the minority side. I'll try to write my reasons straight and short since there have already a lot of good reviews here.

My first impression about this book is how refreshing Drew POV is. I think I never read any story with this kind of POV. It's easier for me to connect with Drew. It's like he talk to me directly or like we're in a conversation. On the other hand, the way he tells his story is quite boring. Each chapter mostly begins with a question. He also often asks those rhetorical questions which are kind of annoyed me. I know that he wants me be part of his story. I get that, I even like it in the beginning but if it happens most of the time, it becomes overuse, in my opinion. And then, there is also his likeliness to beat around the bush. He likes to describe things with analogy description. So he ask me something and then explain it to me with another story or things that he has in his mind, before tells me his really intention. Yes…at some point it's funny. It's even hilarious. But again, it's also predictable, overuse and boring.

As for the characters, Drew and Kate, I think I liked them since they have flaws and all. Drew is a jackass who full of himself and Kate is stubborn, smart and independent. However, in the beginning it was quite hard for me to read this book. I don't like cheating. I despise cheating in any kind and for whatever reason. Even in fictional characters. So when I read that Kate is engaged for 7 years and kiss Drew passionately I was like that's it. I call it quit. But then my friend told me that it isn't like what I thought. So yeah…I keep reading it. I think she was quite right because once the engagement thing clear, it was easier for me to read it. The thing is this story is told from Drew POV, so I wish I can get guy/man POV but in some part it was like there is no difference from most of female POV I've read, Drew's just curse and talk about sex more than those female characters.

All in all it might be just-me-not-you thing. It might be because of my preference or maybe I'm too serious. Either way, I didn't enjoy it as much as most readers did.
Result: 2.5 out of 5 stars