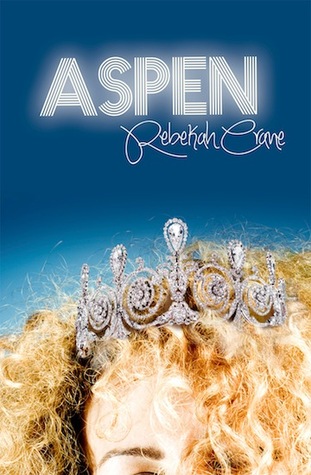 Blurb from Goodreads
One quiet night in Boulder, Colorado, Aspen Yellow-Sunrise Taylor made a mistake.
In the next instant, her life changed forever.
Aspen doesn't want to remember the car accident that killed Katelyn Ryan, a sleek-haired popular soccer player. But forgetting is hard– because Katelyn may have died — but she didn't leave. Her ghost is following Aspen around, and heading into senior year, it's kind of a problem. Especially when Katelyn's former boyfriend Ben appears to be the only person at school with a clue as to how Aspen feels.
Popularity, Homecoming Court, hot guys – none of these things ever mattered to Aspen. She's been busy trying to keep her stoner mother Ninny in line and out of unemployment. But with Ben sitting next to her in Physics and her therapist begging her to remember all the things she wants to forget, Aspen is thrust into a vivid, challenging world she can't control … and doesn't want to.
A darkly funny, emotionally gripping story of opening up, letting go, and moving on, Aspen is about the best-worst accident of your life … and what comes next.
ebook, 236 pages
Expected publication: June 5th 2014 by In This Together Media
edition language: English
genre: Contemporary, Romance, Young Adult
My Thoughts
My first impression of this book after I read the blurb and see the cover was that it's a typical paranormal romance YA book. I think the cover suits for sweet-cute contemporary YA story, I liked it, though. It's a pretty cover.

But when I finished reading it, I have to admit that I enjoyed it more than I thought before I read it. It still has sweet-cute romance story with funny dialogues but it didn't quite as cliché as my first impression. Aspen Yellow-Sunrise Taylor was the main reason I liked reading it. She's funny, smart, witty, independent and honest. Yes, there are a lot of YA female characters with those personalities but she's unique. I found that she's so different because well…she's unique. There is no one like her as far as I've read YA books. I also liked other characters, Kim and Cass, Aspen's best friends; Ben, Aspen's lab partner who loves to study with her; Suzy, Aspen's new best friend and of course Ninny, Aspen's mom. I have to say that I didn't quite like most of what Ninny do along the story but she's unique and fun like her daughter, though she's not the kind of mom I want for myself.

I also liked the flow of the story. It isn't too slow but it isn't too fast either. Aspen tells her story in flashback before and after the accident smoothly. Add it with paranormal thing, Katelyn ghost, makes me curious of the story.

However there are things that are still unclear even when I reached the last page. The author doesn't tell much about what did really happen with Katelyn, her ghost, and how Aspen who isn't a popular girl voted as Homecoming queen while at the same time, she also connects with the accident of the most popular girl in their school. I also found that most of characters have unusual, if not odd, names; Mr. Salmon, Mrs. Crabtree, Casanova (yeah it's a familiar name, but I think it's quite unusual for kids name nowadays) and Kim Choi (as far as I know both are Korean family names). Aspen is unusual name too but Ninny has reason named her daughter Aspen, so I think I can accept it. And there is one teeny tiny thing that quite distracted me, Kim called her mom Uma. I think it supposed to be Umma which means mother in Korean, I might be wrong, though.
ARC was provided by the author/publisher via NetGalley in exchange for honest review.
Result: 3 out of 5 stars