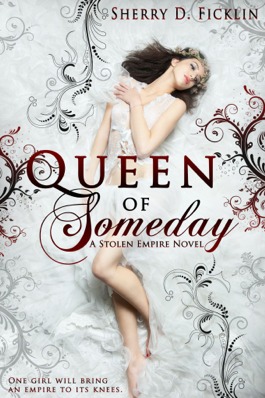 Blurb from Goodreads
ONE GIRL WILL BRING AN EMPIRE TO ITS KNEES…
Before she can become the greatest empress in history, fifteen-year-old Sophie will have to survive her social-climbing mother's quest to put her on the throne of Russia—at any cost.
Imperial Court holds dangers like nothing Sophie has ever faced before. In the heart of St. Petersburg, surviving means navigating the political, romantic, and religious demands of the bitter Empress Elizabeth and her handsome, but sadistic nephew, Peter. Determined to save her impoverished family—and herself—Sophie vows to do whatever is necessary to thrive in her new surroundings. But an attempt on her life and an unexpected attraction threatens to derail her plans.
Alone in a new and dangerous world, learning who to trust and who to charm may mean the difference between becoming queen and being sent home in shame to marry her lecherous uncle. With traitors and murderers lurking around every corner, her very life hangs in the balance. Betrothed to one man but falling in love with another, Sophie will need to decide how much she's willing to sacrifice in order to become the empress she is destined to be.
In a battle for the soul of a nation, will love or destiny reign supreme?
Kindle Edition
Published October 7th 2014
edition language: English
series: Stolen Empire
genre: Historical Fiction, Romance, Young Adult
My Thoughts
ARC was provided by the author/publisher via NetGalley in exchange for honest review.
Three words. A Page-turner reading. I still undecided whether it's good or not, though. Honestly, I didn't expect much with this book. I requested it because the blurb was intriguing and I like reading historical fiction. Then enter a 15 years old Sophie with her bravery and naivety, I just seem couldn't stop reading her story. I even felt in some chapters the story happened too fast. Sophie doesn't described her days in the court in detail, sometimes she only recap it into one paragraph. In one way I think it's a good thing, to avoid the boredom and slow-pace story but I also think the author can "dig" deeper into it so that it doesn't feel in a rush. I don't know whether it's because I want Sophie tells her story in more details or because I want to know more about the characters. Either way, I quite enjoyed reading it, especially in the last few chapters, where Sophie has to put her likeliness aside for the safety of her and the people she loves.
Unfortunately, this book is also as cliché as most YA books. Sophie and the male characters couldn't help not to fall in an insta-love. They are so easy declared their forever love only after a couple minutes encounter. And reading Sophie's infatuation over them made me rolling my eyes, quite annoying.
As I reached the last page, the author told me that this is loosely based on Catherine the Great. I didn't know anything about her. In fact, I never heard of her before I read this book. I think it made me see it as a new story which is a good thing. But I also think that there's something miss in the setting that didn't portrait wisely. In most of historical stories I read, there's a strict common rule regarding people relationship and their mannerism. In this book, it seems fade away. Sophie and her male friends are too comfortable to touch, hug and kiss each other freely. They are in first-name basis right after they are introduced. There is no chaperone for her that tails her, not even when she goes with one male company. She also can meet her male friends and the empress just in her nightgown. And her lady-in-waiting can speak so boldly to her and to other characters without having any consequences. I understand the author doesn't mean the book to be a historically accurate, as she stated in her note at the end of the book. But I also want it accurate enough, not just a flight of fancy, that I bought that it's indeed a historical story. But in the end it made me cringe and questioning myself whether it supposed to happen in historical period of time or sometime else. Or maybe there's no such rule and what I read in historical romance books were wrong? I don't think so.
Result: 2.5 out of 5 stars