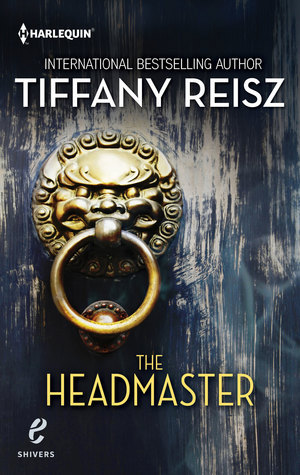 Blurb from Goodreads
At the remote Marshall School, Gwen Ashby stumbles upon the job—and the man—of her dreams. Stern, enigmatic Edwin Yorke simmers with a heat Gwen longs to unleash. But Edwin knows all too well that forbidden love can end in tragedy….
ebook, 125 pages
Published October 6th 2014 by Harlequin e-Shivers
edition language: English
genre: Paranormal, Romance, Adult
My Thoughts
As my first Tiffany Reisz book, this book is nothing like I thought before. I know that she writes erotica stories and Goodreads put this book under erotica shelf. So basically I thought it's a contemporary romance with lots of steamy scenes.

But first few chapters I've already completely forgot that I was reading an erotica. I even thought that Goodreads and other readers must put it in the wrong shelf because I didn't feel like it's an erotica book. Instead I sense that the story is kinda creepy, in a horror kind of way.

I knew and felt there is something happen with the main character, Gwen. Something bigger than she and the headmaster let me know. I couldn't point it out exactly what I was scare of, but I could sense it. I don't know if it makes any sense. I thought it was all about happily ever after romance but I got goose bump along the way I read it. That was what I felt mostly. At that point, I'm sure this isn't an erotica it's more a horror story, if you ask me, with steamy scenes. I don't like horror story but I've watched some of horror movies that I want to forget I ever watched it since they are still haunting me to this day.

So I made my mind that this is like a particular horror movie that I watched years ago that strangely I was quite like it because it surprised me, in a good way. And I was thinking to stop reading it because it started freak me out. But at the same time it was so engaging I really wanted to know the ending for the characters.

At some point, my guesses were right. They didn't surprise me at all, thanks to those movies, anyway. But it is definitely page-turner story that catch my attention. And Ms. Reisz is surely has something in her writing. She can make a predictable-ordinary story to an interesting-engaging story. I think for that just one point deserves my likeliness of this book. I'm gonna give her other books a try, for sure.

Result: 3.5 out of 5 stars