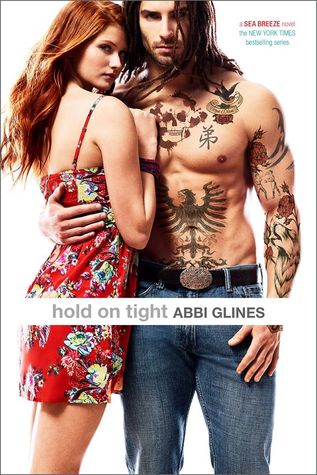 Blurb from Goodreads
Six years ago, Dewayne Falco's life changed. He lost someone he never expected to lose. Resigned to punish himself for something he felt he could have prevented, he goes through life without getting too close to anyone.
What he didn't expect was for the girl across the street to move back home and remind him of what they both lost: Dewayne's younger brother Dustin. However, when a miniature version of Dustin opens the door to greet him, Dewayne realizes he might not have lost everything after all.
Sienna Roy loved Dustin Falco most of her life. He was the boy next door, the high school basketball star and her best friend. But when his life was cut short, she realized he left a part of himself behind.
Now, she's back in Sea Breeze, thankful to have a home for her and Dustin's son, but not sure if she can ever forgive the people across the street who abandoned her when she needed them the most — The Falcos.
Betrayal, lies, and forbidden attraction might end Dewayne and Sienna's story before it's even begun.
ebook, 288 pages
Published June 3rd 2014 by Simon Pulse
edition language: English
series: Sea Breeze
genre: Contemporary, Romance, New Adult
My Thoughts
I think this book supposed to be good if I compare it to other previous books in the series, especially the last three. It has drama I usually like from romance story. Not to mention that I liked the way it was written, in flashback to tell Sienna and Dewayne past and present life. It also didn't have (much) similarity with previous book. Well…at least not as much as other books. I only recognized one sentence that really similar with Bad For You. So yeah, I think it is better, much better than the last three previous books.

However I still found things that I didn't quite like. It mostly about one thing that I think is important to the story, aside the story itself. It's the characters, Sienna and Dewayne. Sienna, despite her independence and strong personalities, she's one insecure woman. I get that she didn't have much under her protective parents, but she take care of her son by herself when she's a child herself. I thought she can pass the insecurity regarding of what people, especially what Dewayne thought about her. But she keeps it to herself to the point that she prefer to be hungry because she doesn't want Dewayne thinks that she doesn't pretty anymore. As my eight books from Abbi Glines, I know that her heroes tend to be an alpha kind of hero. They are territorial and possessive they won't even let people stare at their heroine. At one point I didn't (quite) mind of this kind of heroes. But now I feel like it's time for me to call it enough. Dewayne, just like Marcus, Preston, and Krit, is also possessive. And Sienna likes it which I just didn't get it.

I had never seen him in a relationship with a female. Which was a shame because the territorial thing he did and the way he called me baby was pretty amazing. Even in his barbarian way he made me felt special. He was good at that.

Did he think everything should be handle with violence? And why was that so incredibly hot? I needed to seek mental help. Violence was not sexy. Even if Dewayne's muscles flexed when he was just talking about a fight.

Damn right girl! Violence isn't sexy, moreover when he twisted your arm and made it bruised and hurt you. But why did you keep thinking it's sexy just because he has muscles, and all?

And Dewayne, he keeps saying that he's bad for her and doesn't do relationship but at the same time he can't keep his hand off her. I think I can bear reading it one or two times but am just enough when it keeps happen so many times. His push and pull attitude to Sienna is frustrating me. And once she tells him that she wants to be with him, he jumps right away toward her. It just doesn't suit with his personalities that he keeps telling me on and on.

I'm so glad this is the last two books of the series. I just can't wait to finish it.
Result: 2 out of 5 stars