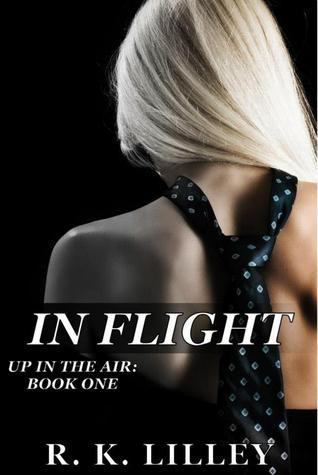 Blurb from GoodReads
When reserved flight attendant Bianca gets one look at billionaire hotel owner James Cavendish, she loses all of her hard-won composure. For a girl who can easily juggle a tray of champagne flutes at 35,000 feet in three inch heels, she finds herself shockingly weak-kneed from their first encounter. The normally unruffled Bianca can't seem to look away from his electrifying turquoise gaze. They hold a challenge, and a promise, that she finds impossible to resist, and she is a girl who is used to saying no and meaning it.
Bianca is accustomed to dealing with supermodels and movie stars in her job as a first class flight attendant, but James Cavendish puts them all to shame in the looks department. If only it were just his looks that she found so irresistible about the intimidating man, Bianca could have ignored his attentions. But what tempts her like never before is the dominant pull he seems to have over her from the moment they meet, and the promise of pleasure, and pain, that she reads in his eyes.
Kindle Edition, 263 pages
Published October 20th 2012 by R.K. Lilley
edition language: English
series: Up in the Air
genre: Contemporary, Romance, Adult
My Thoughts
This book is kind of new for me. I never read about BDSM before. Yes it means that I never read Fifty Shades of Grey which some readers say there are lots of similarities with this book. I didn't even have reason why I picked this book up, except that I was curious about it, to be honest. And after this one, I think I'll read FSoG sooner just for the sake of my curiosity

As my first experience, I'd say there is nothing new in the story, except that it has lots of BDSM sex scenes and is predictable. I bet you can guess what will happen at the end of book even if you skip the middle of the story. There is insta-actraction between the main characters, Bianca and James, though thank goodness it wasn't an insta-love. I liked both of them enough to keep reading their story as much as I didn't quite like their other side. It was kinda hard for me to connect to both of them. James is so moody and selfish I was so annoyed with him. While Bianca is so naive I can't believe that she is that naive. But I think I can still manage them since their past story was what I mostly interested. And it's quite good, I think. In a way it made me glue to the book.

But my favorite character here is Bianca's bestfriend, Stephan. I liked her relationship with him, though at first it was quite hard for me to believe that they don't have any romantic feeling. In the end, I liked that they have sibling relationship and have each other all of the time.

I think this is an okay book. When I first picked this book up, I never thought I'll read its sequel, but now, with the way it ended I feel like have to read it.
Result: 2 out of 5 stars
Reading Challenge:
– GoodReads: Book #2
– YA Buddy Readers' Corner ♥: Books I never thought I'll read. Book #2
– Popsugar: A book by an author I've never read before