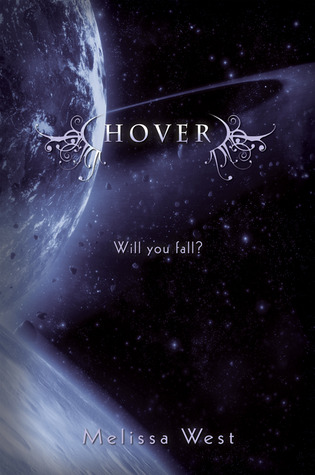 Blurb from Goodreads
On Earth, seventeen-year-old Ari Alexander was taught to never peek, but if she hopes to survive life on her new planet, Loge, her eyes must never shut. Because Zeus will do anything to save the Ancients from their dying planet, and he has a plan.
Thousands of humans crossed over to Loge after a poisonous neurotoxin released into Earth's atmosphere, nearly killing them. They sought refuge in hopes of finding a new life, but what they became were slaves, built to wage war against their home planet. That is, unless Ari and Jackson can stop them. But on Loge, nothing is as it seems…and no one can be trusted.
Kindle Edition, 352 pages
Published August 13th 2013 by Entangled Teen
edition language: English
series: Taking
genre: Dystopia, Sci-fi, Young Adult, Romance
My Thoughts
Although book 1 of Taking series is only a 3 stars for me, I think it has interesting idea and I like the way Ms. West wrote it. And compare to some of dystopian YA books I've read, it is a better one. So I have a high hope to its sequels.

This time, Ari's story takes place in Jackson's planet. As a place that is so far away from the earth, I need a vivid worldbuilding, or at least enough description about the place so that I believe that the characters are in other planet, outside the earth. Just like book 1, the writing is still good, the description of the worldbuilding is also so clear I can picture it in my mind easily. But I feel like there is no difference with the earth. Everything seems similar to the earth. I don't get the feeling that it is a place that is so far away from the earth that you need a wormhole to send messages.

I also feel there is not much happen in most of the story. Thus it feels slower than book 1. I know what Ari has to do here is not an easy task. But she's being with the enemy, I feel she loses focus of what she has to do. In a way she spends her time training as a RES, Republic Employee Spy, since she's a half-human, half-ancient now but I don't see she does much training as other RES do. In another hand, she has to kill Zeus. I don't see much of her plan or effort to do it either. All of her attempts are mostly caught in the act kind of thing, without so much planning as she wants to. And her I-have-to-kill Zeus speech at the end of many chapter sound like a broken record for me.

But don't worried I still have things I like. The writing is still good. Despite the slow-paced, it is an engaging story. I also like the way Ari chooses not to be in a relationship with Jackson immediately. She needs time which is understandable and it makes the story not all about herself. She places her people and her task above her relationship with him. So book 3, here I come!
Result: 2.5 out of 5 stars
Reading Challenge:
– GoodReads: Book #12
– YA Buddy Readers' Corner ♥: Finish at least 5 series I've started
– Popsugar: A book you own but have never read