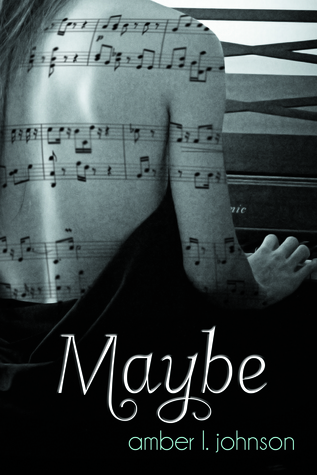 Blurb from GoodReads
Letting go is hard. Admitting you need each other is harder.
Emily Portman loves her job. A writer for Breakout! Magazine, she shadows and showcases up-and-coming bands. When her next assignment takes her to Austin, Texas, she can't wait to add the city to her map of places she's visited. Places she's left without looking back. Her plan is to keep moving on, and the last thing she needs is a man holding her back. She's not going down that road again.
Tyler Macy is stuck in a rut. Despite his exceptional talent as a musician, he has chosen to take a back seat with his music and let others grab the limelight. Wounded and mistrustful, he doesn't appreciate his friends' efforts to bring him back to center stage. Emily comes onto the scene and sees his full potential, but he fights to stay in the shadows, shutting her out before she can add to the scars another woman gave him.
For Tyler to find his music again, he needs to accept the help that Emily and their friends offer. When he discovers that his muse lies underneath Emily's skin, it is still not enough to keep her from walking away. Neither will admit what they really want until it is too late.
Emily is once again thrown in Tyler's path when she is assigned to join them on tour. Despite the pain in his past, Tyler sees that she is worth it, even if she's stolen both his heart and peace of mind. In order for them to be together, they both must discover whether the music and their passion are enough to overcome the obstacles that separate them.
Maybe finding love is worth the risk.
Kindle Edition, 249 pages
Expected publication: February 12th 2015 by The Writer's Coffee Shop
edition language: English
genre: Contemporary, Romance, New Adult
My Thoughts
ARC was provided by the author/publisher via NetGalley in exchange for honest review.
After Puddle Jumping I have high expectation on this book. That's why I was so eager to read it and cannot help myself not to request it on NetGalley. I know those two books are different in so many ways, so I shouldn't compare it but they come from the same author I thought at least I can enjoy it.
Now I can say that I really shouldn't have any expectation as in the end it didn't live my expectation and I didn't quite enjoy it. The story is so cliche, predictable and formulaic I don't even find any single thing that never told before, mostly in NA stories. I don't mind cliche and formulaic stories but usually it also has something that can attract me to say that I like it. Not in this case, unfortunately.
I usually like the hate-love relationship but here, I didn't think so. Emily hates Tyler in the beginning but it soon, like sooner than a blink of an eye, changes to attraction (or should I say lust?) I kind of forget that she hates him in the first place. Emily being a journalist and Tyler a musician should have a conflict of interest. You know when she has to dig deep the skeleton in Tyler's life and his band while at the same time she's in a relationship with him. I think it should conflict her feeling but she doesn't conflicted enough for me. And Tyler doesn't like when people call him with his first name, Tyler, but why did he introduce himself as Tyler when he met Emily for the first time. I didn't buy it.
I liked that the story is fast pace but in most of the time it too fast I have a hard time believe in Tyler and Emily relationship. With all of bad past relationship they had, I think at least they need time for their new one. But here it feels like they jump straight to it while they can, though mostly it's just about sex. Well at least that was what I feel.
All in all, this one is a letdown compare to my first Amber L. Johnson book. But I'm sure it won't be my last one, because to be honest her other books look as appealing as her two books I've read. I just have to read them to know the result, right?
Result: 2.5 out of 5 stars
Reading Challenge:
– GoodReads: Book #9
– YA Buddy Readers' Corner ♥: Finish all of ARCs (Advance Reader Copy) I have by the end of 2015.
– Popsugar: A book by a female author