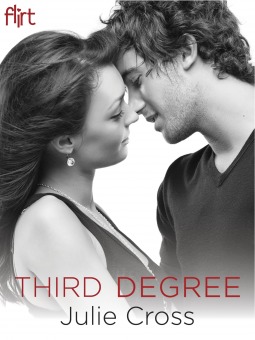 Blurb from Goodread
I used to be "Isabel Jenkins, child prodigy." As lame as that sounds, at least it was an identity. But now I'm not sure what I am. I just failed the most important exam of my life—the emotional readiness test required to get into a medical residency program—and it turns out my parents can't stand each other. Now I'm trying to figure out how to pick up the pieces of my life, and that means re-enrolling as a college freshman, but this time I'm shutting the books and majoring in being eighteen.
But so far, my roommate hates me and I'm not into the party scene. The only good thing about school has been getting to know my insanely hot RA. Marshall Collins makes me wonder about everything I missed while I was growing up too fast. Pretty soon we're hanging out constantly, but for the first time, I find myself wanting more than a no-strings-attached physical relationship. And the lesson I really need is one Marsh definitely can't teach me: love. Because I'm going to be alone forever if I don't learn fast.
ebook, 240 pages
Published March 25th 2014 by Flirt
language edition: English
genre: Contemporary, Romance, New Adult
My Thoughts
"You are a very brave soul, Marshall Collins. I can throw you in front of any challenge and you're ready." "For you." He tucks my hair behind my ears. "For you, I'm ready."
This is a story of boy meets girl. The boy, Marshall Collins is a junior in NIU who wants to become a PE teacher but has to struggle with anatomy class. The girl Isabel Jenkins is known as a child prodigy. She always thinks and acts based on logic and scientific prove. Since she fails the emotional readiness exam, her dream to become a resident at Johns Hopkins is on hold. Hence she enters NIU as a freshman to experience how to being a normal eighteen years old student. Marshall meets Isabel on her first day at NIU. He knows almost immediately she is who he has been searching for. This is a story of boy meets girl, but you should know upfront, this is not just a love story.
The girl, Isabel Jenkins. When I read the blurb, I instantly thought that it's like my childhood TV show, Doogie Houser M.D. I didn't remember any detail of the story since it was a long time ago, but I know it was about a teenage doctor who struggles to become a normal teenager, just like Isabel. And then she also has to face that most people misunderstand and sometimes even don't understand of what she thinks and speaks. She reminds me of Sherlock Holmes from BBC drama, Sherlock. I was kind of wished she will say "is it nice not being me? It must be so relaxing" when Isabel's roommate, Kelsey asked "what's it really like inside your head?" 😀 Being a genius makes her feel different from others, not normal. Despite her struggling to become a normal student, I really enjoy reading her awkwardness and clueless when it comes to interact with other students. She even has to think what she should say when she wants to start a conversation. With Marshall help her awkwardness and clueless change slowly. I love this part. I can see and believe that she's change. It also happens with her relationship with Kelsey.
The boy, Marshall Collins. I love him from the very first time he enter the story. He's so kind and thoughtful to Isabel. There's an attraction since they meet for the first time, but he takes it slowly. So when they finally have a relationship, it feels natural. It is just the way it is. I also love his story. He doesn't let it interferes his relationship with Isabel. He knows that it is a big thing but he believes that Isabel is at the same page as he is, yet he lets Isabel decides what's best for her.
Other characters are also lovable. I love Kelsey, shirtless Carson and especially the Collins. Just like Julie Cross other contemporary book, Letters to Nowhere
which I also love, this book can also pick my curiosity about what happen with Marshall. It means that I learn something new from Marshall and Isabel. It isn't just another love story that I read for pleasure, it's also about learning a new thing.
Although the ending is quite predictable, I have to say that I love it. I wish that there is sequel for this story because I haven't gotten enough of Marshall and Isabel yet.
ARC was provided by the author/publisher via NetGalley in exchange for honest review.
Result: 4 out of 5 stars