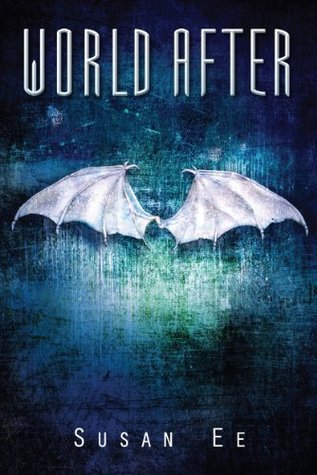 Blurb from Goodreads
In this sequel to the bestselling fantasy thriller, Angelfall, the survivors of the angel apocalypse begin to scrape back together what's left of the modern world.
When a group of people capture Penryn's sister Paige, thinking she's a monster, the situation ends in a massacre. Paige disappears. Humans are terrified. Mom is heartbroken.
Penryn drives through the streets of San Francisco looking for Paige. Why are the streets so empty? Where is everybody? Her search leads her into the heart of the angels' secret plans where she catches a glimpse of their motivations, and learns the horrifying extent to which the angels are willing to go.
Meanwhile, Raffe hunts for his wings. Without them, he can't rejoin the angels, can't take his rightful place as one of their leaders. When faced with recapturing his wings or helping Penryn survive, which will he choose?
Kindle Edition, 438 pages
Published November 19th 2013 by Skyscape
edition language: English
series: Penryn & The End of Days
genre: Post-apocalyptic, Suspense, Young Adult
My Thoughts
So this is what the world looks like when one of the archangels wants to play god and the angels play human, from Susan Ee version, anyway. It's frightening, disgusting and in some part ridiculous but I loved it nonetheless.

I think there are at least two things that I thought won't work for me. First, as the blurb said in this sequel, Penryn is looking for Paige (again). Somehow I was afraid that there will be similarity, a repetition from Angelfall

 

as she's doing the same thing here. And second is Raffe only really appears in the story in the last quarter part of the book which my friend told me about it before I read it. I love Penryn as much as I love him, if not more since she's so stubborn and a kickass character. But I also love their relationship and want to read more about them together. To be honest, it's one of my favorite parts in the story. So knowing that I won't get to read their banter in most of the book was quite worried me. Thank goodness it was just my thought as I didn't have problem and still enjoyed the story.
I have many memorable moments from this book that I think I won't forget easily. All those moments are really emotional, from gruesome scene that made me want to stop reading because it was just ewww… to the heartbreaking part about Paige and her relationship with Penryn. It was so sad, shocking and yet I was so damn proud of what Paige do. She has bigger role here and I wish she still has bigger part in the next sequels.

And when Raffe finally meets Penryn, made me giddy and so happy I felt like I want to jump up and down. It made me thinking that my waiting paid well. But it wasn't my favorite Raffe-Penryn moment. It's one simple scene not long after they meet.

Susan Ee didn't use glorious word to describe Raffe feeling when he thought she died, yet with the way she wrote it successfully touched my heart. I keep reading it over and over and bookmarked it so that I can read it again every time I feel like I want to just skim the book.

Long story short, this is definitely one of my favorite YA series!
Result: 4 out of 5 stars