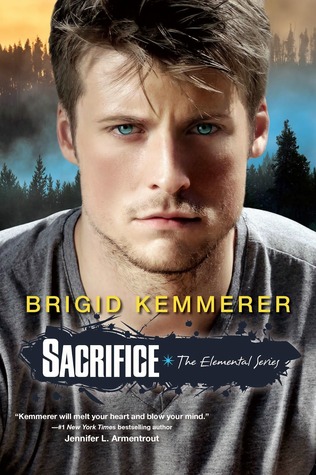 Blurb from Goodreads
Earth. Fire. Air. Water.
One misstep and they lose it all. For the last time.
Michael Merrick understands pressure. He's the only parent his three brothers have had for years. His power to control Earth could kill someone if he miscalculates. Now an Elemental Guide has it in for his family, and he's all that stands in the way.
His girlfriend, Hannah, understands pressure too. She's got a child of her own, and a job as a firefighter that could put her life in danger at any moment.
But there are people who have had enough of Michael's defiance, his family's 'bad luck'. Before he knows it, Michael's enemies have turned into the Merricks' enemies, and they're armed for war.
They're not interested in surrender. But Michael isn't the white flag type anyway. Everything is set for the final showdown.
Four elements, one family. Will they hold together, or be torn apart?
Kindle Edition, 432 pages
Published September 30th 2014 by Kensington Teen
edition language: English
series: Elemental
genre: Paranormal, Romance, New Adult
My Thoughts
Edit, October 4th, 2014
3.5 stars
After I reread this book, sadly I have to lower my rating. I think the first time I read it there were so much expectation to this book. I love Michael Merrick, he's my favorite among the Merricks and this is the (sort of) final book, so I was so eager and looked forward to read it. I think it was kinda cloud my thoughts. I also read Secret this year, a few months before this book was released and it didn't have much action and tension, unlike Storm, Spark, and Spirit. So reading Sacrifice with more tension and actions, even more than all of previous books, made me felt like I read a different kind of Elemental story.
Don't get me wrong, I love those action, obviously but on second thoughts (and second reading) I also think that it was kinda loose the main thing I love the most from the series, The Merricks brotherhood which I didn' t get in this book. And I didn't quite like the way The Guide works, in the end. From the beginning of the series, I knew that they are very bad villains and there'll be something big when they face the Merricks, eventually, but the way it ended felt like too easy. It just didn't suit with the image, at least my imagination, of what the author build on previous books and novellas.
But once again, I still love this book, I really do, despite a bit disappointed that I have after reading it for the second time. And the series is still one of my favorite YA paranormal series. And if one day Ms. Kemmerer decides to write another story about the Merricks, I'll be glad to read it. So until then, Merricks.
My original review, August 25th, 2014
4.5 stars

Oh my goodness, my poor heart almost couldn't take everything that happens in this book. There are a lot of action and tension I felt like I should stop reading it and take a deep breath before I continue it again. It's just too much, in a very good way.

As much as I loved Secret, Sacrifice is like the opposite. What lack in Secret are provided here in Michael story. If you want to have some action and tension after Secret, this book won't disappoint you. I guarantee it, and it's really worth the wait. I'm not saying that Secret isn't good, far from it, I loved it too for what it's worth but I also feel like it has more drama than action, though I didn't mind about it too since that way I knew much about the characters, more than any previous books.

All I'm saying is I think this is an awesome final book for the series. It's fast-paced and page-turner. What the Elementals have to deal with since the very first book, Storm, are finally revealed. I loved that it ends where it begins, from and with Michael Merrick. There are many twists that surprised me along the way. I didn't see it coming at all. I practically just reading it and be there with the characters without trying to figure out what will happen next, because it felt useless. My guesses were mostly wrong and I let Ms. Kemmerer lead the way and I just enjoying the journey with my heart beat fast and faster and faster in each chapters.

As Ms. Kemmerer said this is the final book of Elemental series, but she left it open ending so she can write more in the future. At first I was wondering what kind of open ending she really meant. I want the Merricks have their happy ending while an open ending sounds like far from it, I'm glad that they are still have (sort of) their HEA.

However, there are indeed things that can be more explained, about the characters and things that happen. I guess that's why she left it that way. In a way, I think it makes the story is still a bit unclear, but I'm still satisfied with it, nevertheless. It might not perfect as a final book, but it's perfect for that imperfection to me.

I have so many feelings before and while I read this book, I think Rapunzel can sum-up it for me 🙂

when I got approved from NetGalley
more chapters along the story
another chapters with never ending tension and action
ARC was provided by the author/publisher via NetGalley in exchange for honest review.