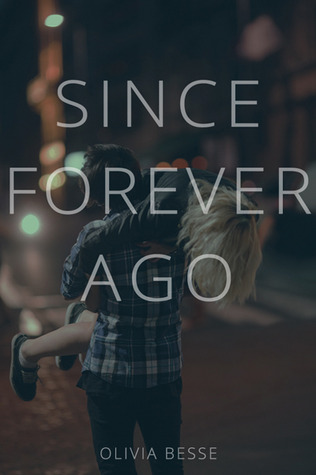 Blurb from Goodreads
Fresh off the heels of a devastating breakup, Riley Benson is a mess. But with her ingenious plan to become a ball-busting heartbreaker herself, she's pretty sure she'll survive. After all, what better way is there to get revenge than to move on?
Riley's determined to become the perfect bachelorette—she's going to drink like a bro, belch like a beast and swear so much that she'll make even the most seasoned sailors blush. After all, those are the qualities that every guy's secretly looking for…. aren't they?
Max Fletcher is in love with the girl who gave him chicken pox and his first broken leg. When his best friend seems to finally be out of the picture, he can't help but want to keep Riley all to himself. And, after coaching her with the very best of the very worst love advice, it seems as if he might actually get what he's wanted after all those years. But just as the two come to the realization that they're actually kind of perfect for each other, along comes a secret that threatens to tear them apart.
ebook 316 pages
Published May 13th 2014 by Wunderland Press (first published May 11th 2014)
edition language: English
genre: Contemporary, Romance, New Adult
My Thoughts
ARC was provided by the author/publisher via NetGalley in exchange for honest review.
There are so many things that feel so wrong and don't work for me while usually I like this kind of story.
First part of the book is so annoying, like really annoying I feel like I want to throw my eReader and smack Riley's head. Riley is immature, naive and childish well…they have the same meaning, I guess? You got the idea, not to mention that she's also melodramatic. Basically she's frustrating and annoying me. At first I thought she's 16 year old and I kinda think I can ignore her naivete but then she said that she's 21 year old and I was like shut up! Why does she act like a 16 year old? I'm aware that she's in a heartbroken phase and might need to do some unbelievable things but come on, how come she takes Max's advice seriously! Like, really? I'm sure even 16 year old teenager knew it's just crap advices.
"Riley, that's the stupidest shit I've ever heard," Liz said with a roll of her eyes. "Are you really going to believe all of that garbage?"
And Max, I think he's so cruel set her up in some disaster date, though he has his reasons. And about his secret? It isn't a secret at all, bro, because I can figure out right after you say it!
Second part of the book is slightly better. I can see the effort from the characters for being funny. Some things that I fail to see in the first part. Some funny things can make me smile. And Riley's bestfriend are as ridiculous as she and so do Max's friends. I think they are hilarious-ridiculous characters. I also quite like when Riley-Max relationship finally happen, though I still couldn't feel they chemistry. They're good as a friend but I couldn't feel them as a couple who are in love. I guess it's the whole idea, though, as they are friend since forever.
"Just watch, Fletcher," Riley began, cracking her knuckles in determination. "Prepare to be amazed by my unbelievable studying abilities."
"I'm prepared."
"I'm going to out-study you so hard that you'll probably drip tears all over your lecture notes."
"Sure."
"I'm going to be the best studier that ever… studied."
"So shouldn't you start…?"
"I will!" she insisted, taking a deep breath before positioning her fingers above her keyboard. "I'm just getting myself ready."
Max shook his head slightly as he shot her an amused expression. "Gotcha."
"…Should we go to Taco Bell and get a studying snack?"
"Riley!"
"I'm just trying to feed my brain," she replied with a defensive scoff.
There are also things that more annoying that the characters, if it's possible. Both Max and Riley love to talk and think with their inner voice or voice of reason or whatever voice they call. One thing for sure it surely is annoying when I have to spend most of the time reading the battle in their head, in some part more than one paragraph!
Don't fuck this up, Max firmly told himself as he stared at the expectant look on Riley's face. This is your chance to make everything right. It's your fault she's suffering right now. This is all because of your big fucking mouth. Be a good guy and help her out.
But then you'll just have to stand by and watch when she starts dating someone new, another voice inside his head pointed out. You don't want that. Why would you try to help her meet other guys? Isn't that the last thing you want? Seeing her with a new guy would kill you, especially if you were the one who helped her get together with him. Just keep her away from everyone until you figure your shit out.
And, maybe, if you somehow manage to keep her away from all other men for the next twenty years, you can cash in on your offer..
And then the characters like to make compare their situation with illness. Maybe it's supposed to be a joke but I don't like it and it.is.not.cool. at.all.
"But that just makes it sound like I'm some bipolar schizophrenic freak."
The two had engaged in a distressing game of tug-of-war with Riley's phone, which was now locked away within the safety of Audrey's bag, far from Riley's bipolar reach.
"It's okay," April said with a giggle, furiously batting her eyelashes at him as if she were having an epileptic episode.

All in all, the characters in this story are unbelievably ridiculous and in some way they are the opposite of ideal characters, I think I liked that, sort of. They are also ridiculously funny. I give that. I think the author did good jobs on that but there are also parts, huge part that I don't like, even if it's supposed to be jokes kind of thing. It isn't the worst book I've ever read but if I knew from the beginning what this is all about and how it's written, I think I prefer not to read it.
Result: 1.5 out of 5 stars